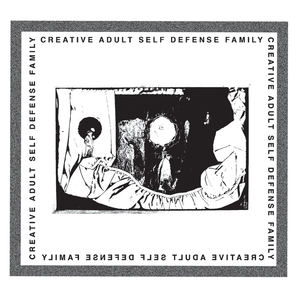 DEATHWISH
SELF DEFENSE FAMILY / CREATIVE ADULT "SPLIT"
Regular price
$4.95
$4.95
Unit price
per
A split release between Deathwish and Run For Cover Records.
Creative Adult comes from the diverse musical breeding ground of California's North Bay Punk scene. With hardcore roots, they explore noisy, sometimes psychedelic sounds with an undeniable Dischord styled edge. Their song "Americans" meanders and builds as if were an '85 era Punk anthem. Using musical repetition and biting social commentary to create a dark, infectious atmosphere.
Self Defense Family are one of the most prolific Punk bands out there today. Through countless releases and as many musical contributors (they have had more than ten active members at any given time), the collective has grown in both sound and vision. Their song here, "Somertron" is the band at their best. An experimental tangle of guitar melody swirls as Patrick Kindlon's unmistakable story telling swells into a beautiful, fracturing crescendo.
TRACKLIST
1. Creative Adult - Americans
2. Self Defense Family - Somerton
---
Share:
---