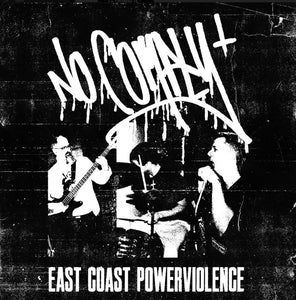 TO LIVE A LIE / 625 THRASHCORE
NOCOMPLY "EAST COAST POWERVIOLENCE"
Regular price
$19.95
$19.95
Unit price
per
NoComply has been a facet in the Florida DIY scene for over two decades now and this is the first slab of vinyl to compile all the hard-hitting songs from the 1990's to the 2000's. The brainchild of Justin Abare, the band has gone through many permutations and shared the stage with their contemporaries like ASSHOLEPARADE, PALATKA, THE END OF THE CENTURY PARTY and many more. This blasting heartfelt, and urgent release collects splits with EXHUMED, GODSTOMPER, CHRIST MESS, CAPITALIST CASUALTIES, and SUPPRESSION and features some crisp sounding demo tracks to give you an entire set of songs from the band's birth. These songs really rip you back to busting out kicker ramps, slapping graf, doing nose blunts after hours at office parks, and all the grief and anguish of growing up in such a stagnant world. Over forty tracks and almost maxing out the useable length and decibel levels of an LP, this will give you more than forty-five minutes of truck-clacking good tunes. Co-release with 625 Thrashcore.
TRACKLIST
3. Flying Guillotine Slay Area
5. Andrew Reynolds vs. Wallenburg
20. I'd Rather Wear Speedos
28. The Noise Set (9 Songs)
31. Disgrace On Jedi Forces
32. Only Built For Cuban Lynx
33. Stop The Nonsensical Jabber
34. Still Got Beef With Roller Bladers
38. Danliftingbanner (SPAZZ)
40. The Empire Kids (The Kids Of Widney High)
41. John Travolta AKA Travolta's Lil' Piece
---
Share:
---